Brian W. Collins
Attorney at Law, Ontario/Inland Empire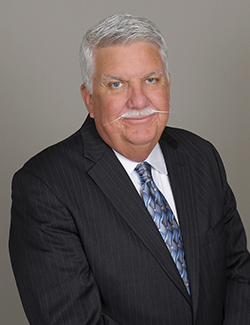 Certified by the State Bar of California Board of Legal Specialization Workers' Compensation Law
EDUCATION
Brian W. Collins received his Bachelor of Arts degree from University of California Riverside in 1978.  In 1987 he obtained his Juris Doctor from Western State University College of Law and was admitted to the State Bar of California in 1989.
BACKGROUND
In addition to being a member of the State Bar of California, Mr. Collins was admitted to the United States District Court for the Central District of California in 1989 and the State Bar of Arizona in 2008.  Mr. Collins' background includes experience as a claims adjuster beginning in 1978 and as a hearing representative beginning in 1984.  He had his own law firm, Law Offices of Brian W. Collins, from 1989 to 2019.  He joined the Ontario office of Dietz, Gilmor & Chazen in 2019.  Mr. Collins has extensive experience representing insured and self-insured employers and public entities in the defense of workers' compensation claims, including Labor Code Section §132a and serious and willful allegations.
When not working, Mr. Collins enjoys family time and going to Lake Havasu City, Los Angeles Angels of Anaheim games and Los Angeles (San Diego) Chargers games and attending concerts.
Send Secure Referral/Message to Brian