Carleton H.A. Taber
Attorney at Law, San Francisco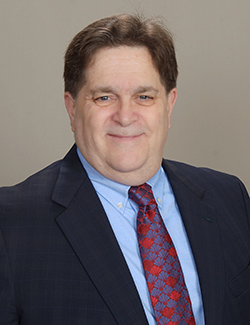 Certified by the State Bar of California Board of Legal Specialization Workers' Compensation Law
EDUCATION
Carl Taber earned a Bachelor of Arts degree from University of California Santa Cruz in 1975. In 1978 Mr. Taber earned his Juris Doctor from the Hastings College of Law. He was admitted to the State Bar of California in 1978 and the State Bar of Washington in 1979.
BACKGROUND
Mr. Taber is an experienced workers' compensation defense attorney having successfully headed his own workers' compensation defense law office for 19 years. Mr. Taber joined the Dietz, Gilmor & Chazen San Francisco office in 2017. His extensive legal knowledge and experience in aggressively defending carriers and employers in all aspects of workers' compensation defense litigation, including complaints-in-intervention, serious and willful claims, and Labor Code Section §132a claims is a great asset to the firm.
Mr. Taber is solely responsible for overturning three decades of law on apportionment (Benson v. Workers' Compensation Appeals Board (2009) 170 Cal. App 4th 1535, 74 Cal Comp Cases 113). Carl Taber advises and defends employers and carriers regarding reasonable accommodation compliance and overlap issues under FMLA, CFRA, the Americans with Disabilities Act, and workers' compensation statutes.

Send Secure Referral/Message to Carl