Christopher D. Lear
Managing Attorney, Long Beach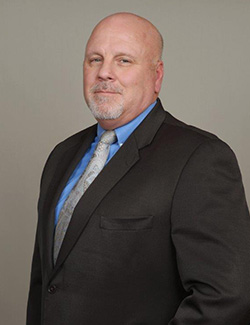 Certified by the State Bar of California of Legal Specialization Workers' Compensation Law
EDUCATION
Christopher D. Lear received his Bachelor of Science of Law degree and his Juris Doctor in 1993 from Western State University, College of Law, Irvine, California.
BACKGROUND
Mr. Lear is a member of the State Bar of California and the United States District Courts for the Central and Southern Districts of California. He is an Accredited Attorney for Veterans' Benefits, U.S. Department of Veterans' Affairs.
After 29 years of military service in the U.S. Army, Mr. Lear retired in 2012 and received an honorable discharge. His service included military combat during Operation Iraqi Freedom and active duty missions in the Philippines, Kazakhstan, South Korea, Kuwait, and Qatar.
Chris's legal background includes 15 years of workers' compensation defense and 5 years as staff counsel with SCIF. His areas of practice are workers' compensation, serious and willful misconduct, and Labor Code Section §132a.
In 2014, Chris accepted the position of managing attorney for DGC's Long Beach. His extensive knowledge and skill at handling complex issues enables him to provide excellent legal service and customer service to his clients.
Send Secure Referral/Message to Christopher