Derek Turbin
Attorney at Law, Santa Monica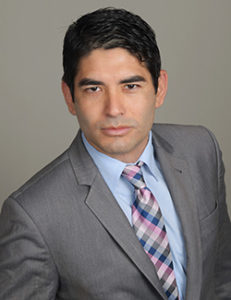 EDUCATION
Derek Turbin earned a Bachelor of Arts degree from Occidental College majoring in American Studies. In 2012 Mr. Turbin earned his Juris Doctor from University of San Francisco School of Law. He was admitted to the California State Bar in 2012 and to the Hawaii State Bar in 2013.
BACKGROUND
Prior to law school, Mr. Turbin taught for the Los Angeles Unified School District. While at the University of San Francisco School of Law, Mr. Turbin interned at the Honolulu Prosecutor's Office. After law school he practiced in the area of personal injury, representing plaintiffs in motor vehicle accidents, medical malpractice, and subrogation. Mr. Turbin has been practicing workers' compensation defense since 2015, joining Dietz, Gilmor & Chazen in 2017. He represents employers, insurance carriers, third-party administrators, and self-insured employers in all areas of workers' compensation law.
While in college, Derek Turbin was a four-year lettermen on Occidental's football and track teams. He earned All-Conference honors in both sports and participated in the collegiate football all-star game the Hula Bowl.
Send Secure Referral/Message to Derek