Ingrid Hernandez
Attorney at Law, San Francisco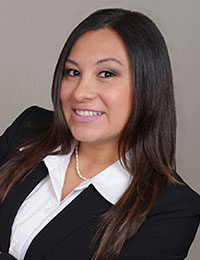 EDUCATION
Ms. Hernandez earned her Bachelor of Arts degree in Political Science with a minor in History from University of California, Santa Barbara. She received her Juris Doctor from Florida Coastal School of Law with a Certificate in Legal Research Writing and Drafting. She received Pro Bono Honors with both degrees. Ms. Hernandez was admitted to the State Bar of California in 2018.
BACKGROUND
During law school, Ms. Hernandez interned at the San Francisco Public Defender's Office. Her initial legal experience included representing individuals in Immigration Court; she then represented tenants in San Francisco Superior Court as an attorney at The Bar Association of San Francisco.
In 2021 Ms. Hernandez joined the San Francisco office of Dietz, Gilmor & Chazen as an associate attorney.
Ingrid enjoys spending time with her family and friends, traveling, and rooting for the San Francisco Giants.
Send Secure Referral/Message to Ingrid