Madeleine W. Douglass
Attorney at Law, San Francisco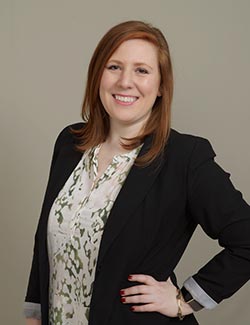 EDUCATION
Madeleine W. Douglass received her Bachelor of Arts degree in English, with an emphasis in creative writing, from University of Southern California in 2008. She obtained her Juris Doctor from Santa Clara University School of Law and was admitted to the State Bar of California in 2011.
BACKGROUND
Ms. Douglass is a member of the State Bar of California.
Ms. Douglass's English studies at University of Southern California offered her extensive practice in issue spotting and critical analysis. Ms. Douglass then attended Santa Clara University School of Law and gained experience in criminal defense and intellectual property law. After passing the Bar, she worked in the Bay Area, performing e-discovery and litigation preparation for clients involved in civil litigation regarding patent and intellectual property issues.
Ms. Douglass has practiced workers' compensation defense since 2015 and has gained extensive experience in the field. She has appeared at various Bay Area Workers' Compensation Appeals Boards and is familiar with all aspects of claim defense, from initial filing to settlement and lien handling.
In her personal life, Ms. Douglass enjoys cooking pasta, knitting, and training for her next half-marathon.
Send Secure Referral/Message to Madeleine