Michael Fieldman
Attorney at Law, Greater Los Angeles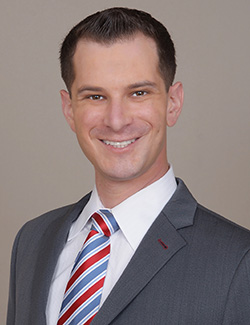 EDUCATION
Michael Fieldman earned his Bachelor of Arts degree in Psychology from George Washington University in Washington, D.C., in 2010. In 2018 he received his Juris Doctor from Sandra Day O'Conner College of Law at Arizona State University. He was admitted to practice in California in 2018.
BACKGROUND
Mr. Fieldman is a member of the State Bar of California.
As a student, Mr. Fieldman worked for the Clark County District Attorney in Las Vegas, the Los Angeles District Attorney, the Scottsdale City Prosecutor, and the Arizona Attorney General in Phoenix. After his admission to the State Bar of California, he worked as a law clerk and research attorney for the criminal regional unit of the Los Angeles Superior Court.
Mr. Fieldman joined the Encino/Greater Los Angeles office of Dietz, Gilmor & Chazen in November 2020.
Michael enjoys spending time with family and friends, watching and playing sports, and reading.
Send Secure Message/Referral to Michael (please complete all fields)