Paul D. LeVeque, Esq.
Attorney at Law, Sacramento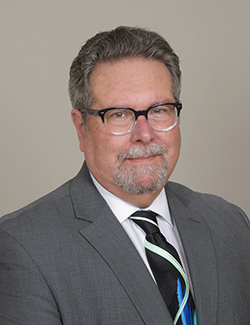 EDUCATION
Paul D. LeVeque studied psychology at the University of Michigan and earned his Juris Doctor in 1980 from the John F. Kennedy Law School in Pleasant Hill, California. He was admitted to the State Bar of California in 1980. He earned his Chartered Property Casualty Underwriter (CPCU) in 2000.
BACKGROUND
The majority of Mr. LeVeque's career has been focused on workers' compensation defense. He has some civil litigation experience as well. His clients have included Liberty Mutual Insurance, Zurich North America, Travelers Insurance Company and Safeco as an in-house attorney. In 2019 he accepted the position of associate attorney with Dietz, Gilmor & Chazen in our Sacramento office. His areas of practice include workers' compensation litigation, Labor Code Section §132a, serious and willful injury claims and subrogation.
Mr. LeVeque's strong background in workers' compensation defense enables him to provide an assertive and vigorous defense. He believes in working closely with his clients to maintain excellent customer service.
An avid golfer since he was eight years old, Paul played golf on his high school and college golf teams. He also enjoys card games, board games and plays a mean game of backgammon.
Send Secure Referral/Message to Paul