Robert H. Potter
Attorney at Law, San Diego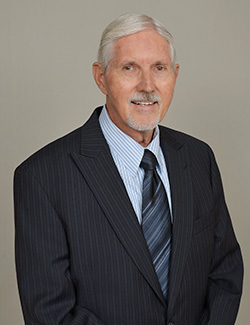 Certified by the State Bar of California of Legal Specialization Workers' Compensation Law
EDUCATION
Robert H. Potter received his Bachelor of Science degree in 1970 from University of San Francisco and his Juris Doctor in 1974 from University of California Hastings College. He became a member of the State Bar of California in 1974.
BACKGROUND
Mr. Potter is a member of the State Bar of California, the United States District Court, San Diego Bar Association, and has served as a Workers' Compensation Judge Pro Tem.
Mr. Potter began his legal career as an associate attorney in Fullerton, California. In 1979 he relocated to San Diego and held partnership positions with two San Diego area firms. In 1999 he joined the firm of Dietz, Gilmor & Associates and continues as an experienced expert in workers' compensation with the firm of Dietz, Gilmor & Chazen. He brings the knowledge of more than 30 years' legal practice to the firm in the areas of litigation, state and federal workers' compensation, asbestos, serious and willful claims, discrimination claims involving employer relations issues, and complaints-in-intervention. Mr. Potter has gained the respect of his peers and the satisfaction of his clients during his distinguished career, and his vast legal knowledge continues to be a great asset to the firm.
Send Secure Referral/Message to Robert