Shawn Jefts
Attorney at Law, San Francisco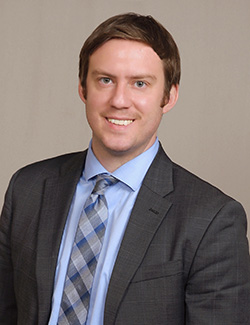 EDUCATION
Shawn Jefts earned a Bachelor of Arts degree in 2010 from University of Alaska-Anchorage, majoring in Justice. In 2013 Mr. Jefts earned his Juris Doctor from Trinity Law School and was admitted to the California State Bar in 2014
BACKGROUND
Prior to joining Dietz, Gilmor & Chazen, Mr. Jefts was General Counsel to a healthcare corporation in San Francisco and has practiced in the areas of class actions, business litigation, and employment litigation.  Shawn joined the San Francisco office of Dietz, Gilmor & Chazen in 2018.
He represents employers, insurance carriers, third-party administrators, and self-insured employers in all areas of workers' compensation law.
A passionate athlete, Shawn was formerly a member of the Aliso Viejo Bombers hockey team and now plays rugby for the San Francisco Fog rugby team.
Send Secure Message/Referral to Shawn (please complete all fields)