Stephanie C. Mendoza
Attorney at Law, Ontario/Inland Empire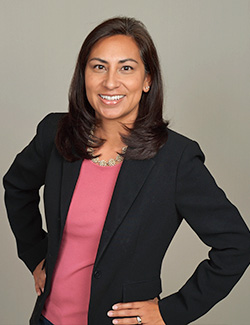 EDUCATION
Stephanie C. Mendoza earned her Bachelor of Science degree from the California State Polytechnic University, Pomona, California, in 1998. She received her Juris Doctor from Whittier College School of Law in 2001. Stephanie became a member of the State Bar of California in 2003.
BACKGROUND
Ms. Mendoza began her legal career as an associate attorney in Orange, California, in 2003. She continued practicing law in associate attorney positions in Southern California, gaining experience in the field of workers' compensation. Stephanie joined the Ontario/Inland Empire office of Dietz, Gilmor & Chazen in 2014, where she continues to specialize in workers' compensation matters with large insurance carriers and self-insureds.
In addition to her legal experience as an associate attorney, Stephanie was a legal instructor at Everest College in Ontario from 2007 until 2010, teaching a variety of legal instruction courses within the paralegal program.
Send Secure Referral/Message to Stephanie