Susan D. Gauthier
Attorney at Law, San Diego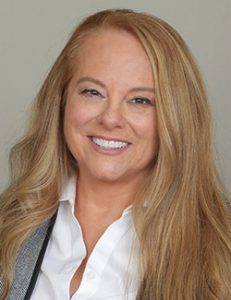 EDUCATION
Susan Denise Gauthier earned her Bachelor of Arts degree from San Diego State University in 1988 where she majored in philosophy. She earned her Juris Doctor, cum laude, from Thomas Jefferson College of Law in December 1993.
BACKGROUND
Susan became a member of the State Bar of California in June of 1994 and is admitted to practice before the United States District Court, Southern District of California and the United States Supreme Court. Susan offers workers' compensation defense clientele an extensive and diverse litigation background that includes varied lines of insurance defense along with civil and criminal litigation expertise. Susan has significant law and motion, deposition, arbitration and mediation experience. Susan joined the San Diego office of Dietz, Gilmor & Chazen in 2021.
Susan has an extreme love of travel having lived at times on three continents. She has visited over one hundred cities internationally. Susan has a passion for animals and enjoys skiing, scuba diving, walking and of course, sightseeing.
Send Secure Message/Referral to Susan (please complete all fields)