Tate T. Bejanyan
Attorney at Law, Greater Los Angeles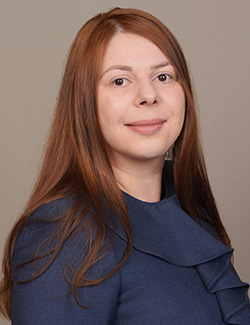 EDUCATION
Tate T. Bejanyan received her Bachelor of Arts degree in Political Science in 2005 from the University of Southern California, Los Angeles. In 2008, she received her Juris Doctor from the University of California, Hastings College of Law in San Francisco. In law school Ms. Bejanyan served as Vice Justice for Phi Alpha Delta International Law Fraternity and as Representative for the Law Student Division of the American Bar Association.
BACKGROUND
Ms. Bejanyan has been a member of the State Bar of California since 2008 and is further admitted to practice before the United States District Court, Central District of California since 2010. She has handled matters before the Los Angeles Superior Court and United States District Court. Dedicated to Workers' Compensation Defense Litigation since 2015, Ms. Bejanyan has with great success defended insurance carriers, third party administrators, and self-insured employers and thrives in case resolution of complex matters.
She excels in matters with Trial Briefs, Petitions for Reconsideration and Writs of Review, as well as, in defending Labor Code Section §132a and Serious and Willful claims. She is passionate about providing outstanding legal services to all involved stakeholders.
In her spare time, Tate enjoys spending time with her husband and son. She enjoys travelling and being in the outdoors.
Send Secure Message/Referral to Tate (please complete all fields)