Timothy Willis
Attorney at Law, Sacramento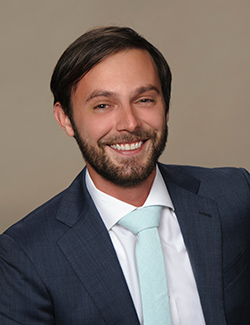 EDUCATION
Timothy Willis received his Bachelor of Arts degree in Political Theory from University of California, San Diego. He earned his Juris Doctorate from Lewis and Clark Law School in Portland, Oregon.
BACKGROUND
Mr. Willis has been a member of the State Bar of California and United States District Court, Eastern District, since 2010.
He graduated with multiple honors from University of California, San Diego, served as the managing editor for the Lewis and Clark Law Review, and worked as a judicial extern for the Bankruptcy Appellate Panel for the Ninth Circuit.
Mr. Willis represents employers, carriers, and third-party administrators through all aspects of workers' compensation proceedings from inception of claim to trial. He successfully appealed an applicant verdict in Sandab Suon v. California Dairies (2018) that resulted in a binding en banc decision. Mr. Willis most recently obtained a take nothing judgment on all issues for a prominent healthcare provider. His work includes allegations of serious and willful misconduct, employment discrimination, catastrophic injuries, and toxic exposure claims.
In 2020 Mr. Willis joined the Sacramento office of Dietz, Gilmor & Chazen, bringing almost a decade of workers' compensation experience to the firm.
Send Secure Message/Referral to Timothy (please complete all fields)