Vanessa Spencer
Attorney at Law, Ontario/Inland Empire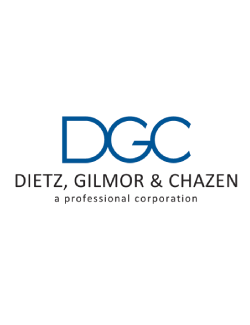 EDUCATION
Vanessa Spencer received her Bachelor of Arts degree in Sociology from Sonoma State University in Rohnert Park, California in 2006, graduating cum laude and as a Dean's List scholar and International Honor Society member in consecutive years.  She received her Juris Doctor degree in 2010 from Loyola Law School in Los Angeles, California.  While in law school Vanessa performed duties for the Public Interest Legal Foundation, the La Raza Legal Society, and as a Law Clerk for the California Teachers' Association (CTA) where her work on important public employee issues such as salary schedule freezes and employer interference was used for teacher and attorney legal trainings and presented at labor and employment symposiums.
BACKGROUND
Vanessa Spencer was admitted to the State Bar of California in 2011 while working as a Public Interest Fellow and then as Pro Bono Attorney for a number of firms including the Public Counsel's Disability Benefits Clinic, the nation's largest pro bono legal services provider.  Quickly developing expertise in all legalities involved in Social Security Disability Insurance (SSDI) and Supplemental Security Income (SSI) benefits, Vanessa's interest soon gravitated to dedicating her career exclusively to litigating California workers' compensation claims.
With over a decade's worth of expertise in defending workers' compensation claims in California, Vanessa's clients count on her tenacious defense providing them swift and successful outcomes in all manner of workers' compensation defense including Labor Code Section §132a and Serious and Willful claims.  She is known to consistently exceed expectations in litigation while providing excellent customer service to her clients inclusive of public and private self-insured and self-administered employers, insurance and reinsurance carriers, risk managers and insurance brokers.  Vanessa's specific industry experience is vast and includes defending state and municipal public entities, engineering and construction firms, trucking, logistics and delivery companies, airline and aviation companies, and a wide variety of manufacturing and big box retail employers.
When not practicing law, Vanessa enjoys playing with her 6 dogs, family time, and traveling the world.  She has visited every state in the United States of America and over 12 countries.  Her life goal is to visit 25 countries with her son, before he heads off to college.
Send Secure Message/Referral to Vanessa (please complete all fields)