Robert E. Robinson
Partner, Fresno/Central California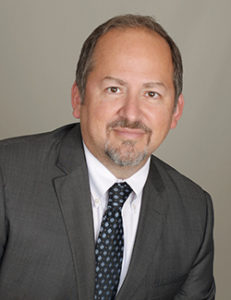 Certified by the State Bar of California Board of Legal Specialization
Workers' Compensation Law
EDUCATION
Robert E. Robinson received his Bachelor of Arts degree from Loyola Marymount University in 1989 and received his Juris Doctor in 1992 from Loyola Law School.
BACKGROUND
Mr. Robinson is a member of the State Bar of California and the California Bar Association.
He began his legal career as an associate attorney in Los Angeles in 1993. He has subsequently held positions as managing attorney and partner in the Los Angeles area. In 2008, Mr. Robinson accepted the position of managing attorney with Dietz, Gilmor & Associates to manage the Encino/Greater Los Angeles office, and in 2017 he became a partner with Dietz, Gilmor & Chazen.
Mr. Robinson has more than 24 years' experience in defending self-insured employers and insurance carriers. He is a Certified Specialist in Workers' Compensation and successfully litigates complex cases while providing exceptional client service. Robert's expertise is sought in cases involving toxic exposure/mold and death claims. His areas of practice are workers' compensation litigation, serious and willful, and Labor Code Section §132a claims. Robert is further sought out by insurance companies and employers to defend them from claims of "other coverage" made by CIGA.
Rob has been married for over 25 years to his lovely wife Shari, mother to their four children. He enjoys hiking near his home in Thousand Oaks.
Send Secure Message/Referral to Robert (please complete all fields)