Su Lai
Partner, Long Beach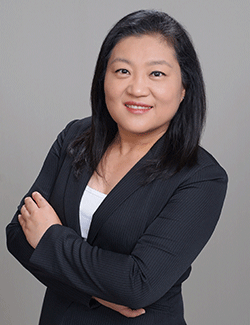 Certified by the State Bar of California Board of Legal Specialization Workers' Compensation Law
EDUCATION
Ms. Lai received her Bachelor of Arts degree in Political Science and International Affairs from Marquette University and received the President's Leadership Scholarship for four years. She received her Juris Doctor from Chicago-Kent College of Law. During law school, she was an extern for the Los Angeles District Attorney's office – Juvenile Division, where she aided in prosecuting juveniles at hearings.
BACKGROUND
Ms. Su Lai became a member of the State Bar of California in 2004 and has worked exclusively in the field of workers' compensation since 2002, initially as a paralegal and then as a practicing attorney. Ms. Lai has served as a Workers' Compensation Judge Pro Tem and has given numerous seminars to insurance companies on workers' compensation topics, most recently SB863 and UR/IMR.
Su Lai has successfully represented insurance carriers in all aspects of workers' compensation defense, including AOE/COE, contribution, arbitration, asbestos litigation, Labor Code Section §132a claims, and serious and willful cases.
Ms. Lai joined Dietz, Gilmor & Chazen in 2019 as managing attorney and became a firm partner in 2021.
Her outside interests include swimming and playing basketball with her two children.
Send Secure Message/Referral to Su (please complete all fields)