Erin Ward-Dugan
Partner of Litigation Management, Long Beach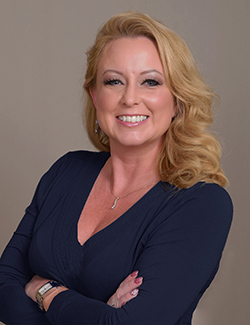 EDUCATION
Ms. Ward-Dugan, a Long Beach workers' comp attorney, received her Bachelor of Arts degree in Political Science with a minor in Women's Studies from University of California, Irvine, in 2000. She received her Juris Doctor from Southwestern University School of Law, Los Angeles, in 2003.
BACKGROUND
Ms. Ward-Dugan has been a member of the State Bar of California and United States District Court, Central District, since 2003.
She began her legal career as an adjuster for California's largest workers' compensation insurance carrier. In that position, she gained experience in litigation defense and developed valuable skills in claims management. 
Erin then joined the country's largest workers' compensation defense firm. In that position, she represented a number of the firm's most prominent clients, including Fortune 100 companies. She was promoted to a partnership position within two years, and in 2013 was promoted once again to the position of Managing Partner of Consulting. In 2018, she was named one of "The Top 50 Attorneys in California" by The Top 100 Magazine. Her areas of practice are Subrogation, Claims Settlement, AOE/COE, OACR, Labor Code Section 132a, Asbestos Litigation and California Workers' Compensation Defense.
In 2019, Ms. Ward-Dugan joined Dietz, Gilmor & Chazen Long Beach office as Partner of Litigation Management with more than 15 years' experience as a workers' comp attorney in Long beach and best practice management.
Send Secure Message/Referral to Erin (please complete all fields)