Jonathan M. Freeman
Partner, San Francisco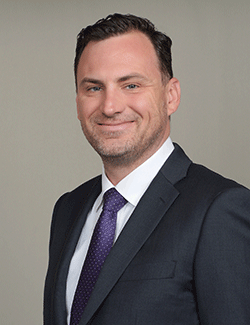 EDUCATION
Jonathan Freeman received his Bachelor of Arts degree in History from the University of Florida and his Juris Doctor from Oak Brook College of Law in Fresno, California. He was admitted to practice in California in 2004.
BACKGROUND
Mr. Jonathan Freeman is a member of the State Bar of California. He was also admitted to the State Bar of Oregon in 2009 and to the State Bar of Washington in 2013.
Mr. Jonathan Freeman graduated with honors from University of Florida and Oak Brook College of Law and worked as a law clerk during law school for a general practitioner. Since 2005 he has practiced in the workers' compensation defense field. Mr. Freeman has defended and resolved complex claims, including catastrophic injuries, life pension cases, structured settlements, and death claims. He has experience in public sector work for school districts and has defended municipalities.
Mr. Jonathan Freeman has extensive expertise in all legal aspects of California's workers' compensation system. He began practicing at Dietz, Gilmor & Chazen in 2015, became managing attorney in 2016, and firm partner in 2021.
Send Secure Message/Referral to Jonathan (please complete all fields)