Richard A. Lynn
Partner, Ontario/Inland Empire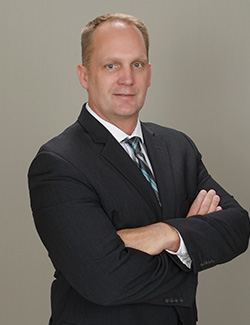 EDUCATION
Richard A. Lynn earned his Associate in Arts degree from University of Maryland in 1987 and his Bachelor of Science degree in 1996 from University of Phoenix. He received his Juris Doctor in 2000 from Trinity Law School. He has been a member of the State Bar of California since December 2000.
BACKGROUND
Mr. Richard Lynn is involved with the California Bar Association, the California State Bar Workers' Compensation Section, and the Los Angeles County Bar in addition to being a member of the State Bar of California.
Mr. Lynn has held positions as an attorney for the Criminal Civil and Family Court in Los Angeles and as an adjunct professor, moot court, at Trinity Law School. He has over 17 years of experience in workers' compensation defense work and has an additional 12 years' experience in business, management, and customer service. With his broad background, Richard understands the impact that claims have on employers.
Richard's areas of practice as partner for Dietz, Gilmor & Chazen include workers' compensation, trial, appellate, arbitration, OSHA claims, Labor Code Section §132a claims, and serious and willful actions for insured, self-insured, and non-insured employers and captive groups.
Send Secure Message/Referral to Richard (please complete all fields)