Leanne Carter
Partner, Ontario/Inland Empire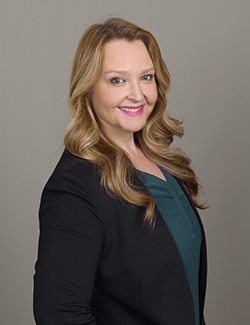 EDUCATION
Leanne Carter received her Bachelor of Science degree in Political Science in 2003 from California State University, Bakersfield. She earned a Master of Public Administration at California State University, San Bernardino. In 2009 she obtained her Juris Doctor from Western State University College of Law, graduating with honors. She has been a member of the State Bar of California since 2009.
BACKGROUND
Ms. Carter worked as a legal secretary/paralegal while obtaining her graduate degrees.
Since being admitted to the State Bar of California in 2009, Ms. Carter has practiced civil litigation; however, she has spent most of her career in the field of workers' compensation defense.  She worked for The Law Offices of Brian Collins for eight years before joining Dietz, Gilmor & Chazen's Ontario office in 2019.
An avid music fan, she spends her leisure time at concerts and festivals.
Send Secure Message/Referral to Leanne (please complete all fields)