Ryan D. Greer
Partner, Orange County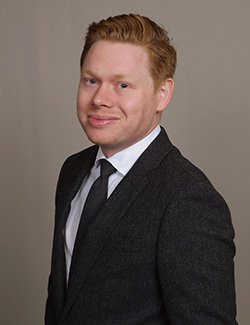 Certified by the State Bar of California Board of Legal Specialization Workers' Compensation Law
EDUCATION
Mr. Ryan Greer received his Bachelor of Arts in History from California State University, Long Beach, in 2009, where he was a member of the national Honorary Society for Classical Studies. He received his Juris Doctor from Chapman University School of Law in Orange in 2013 and passed the Board of Legal Specialization in Workers' Compensation Law examination in 2016.
BACKGROUND
Ryan Greer was admitted to the State Bar of California in 2013. He is the managing attorney in our Orange County office, representing insurance carriers, self-insured employers and public entities in all aspects of workers' compensation. Mr. Greer has many years of workers' compensation experience working as a claims examiner, and a hearing representative before becoming an attorney.
An Eagle Scout, Mr. Greer is a volunteer with the Boy Scouts of America. He reads and writes proficiently in Latin.
Send Secure Message/Referral to Ryan (please complete all fields)