Greg W. Hunter
Attorney at Law, Orange County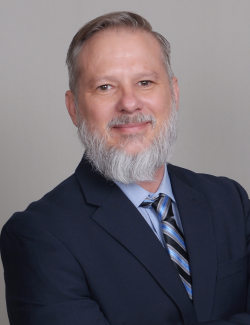 EDUCATION
Dr. Hunter received his Bachelor of Arts (B.A.) degree in Economics in 1995 from California State University, Fullerton in Fullerton, California. He would go on to earn his Master of Arts (M.A.) in 1996 and Doctorate in Economics (Ph.D.) in 2001, both from the University of California, Santa Barbara in Santa Barbara, California. He soon began serving as Assistant Professor at Tilburg University in Tilburg, the Netherlands, before accepting an Assistant Professor role at Cal Poly Pomona in Pomona, California in September of 2002. After numerous promotions, presentations and speaking engagements, and publications in the academic fields of Economics and Public Policy, and having achieved the title of Tenured Full-Professor of Economics at Cal Poly Pomona, Dr. Hunter entered Chapman University Law School in Orange, California with a Merit Scholarship and subsequently received his Juris Doctor in 2023.
BACKGROUND
Dr. Hunter was admitted to the State Bar of California in 2023 and began practicing California workers' compensation defense litigation as an Associate Attorney with Dietz, Gilmor & Chazen this same year. With his background as a doctorate level researcher with published academic papers in complex valuation, information, and risk and insurance, Dr. Hunter is uniquely focused on achieving strong financial outcomes for clients through prompt case settlements and resolutions with defined value propositions. He understands that each individual case outcome has the potential to be dramatic in its positive or negative effect on current and future loss ratios and expenses for any involved insurance carrier, third-party administrator, or self-insured and self-administered employer, and for risk programs.
Dr. Hunter's previous academic contributions include years of collaboration with foundations and public entities in Southern California working to discover and implement sustainable and economic improvements related to environmental health and urban air quality management. Outside of the law, Dr. Hunter enjoys spending quality time with his family, skiing, traveling, playing guitar, and listening to classical and folk music.
Send Secure Message/Referral to Greg (please complete all fields)
GREG'S NEWS
The firm is pleased to announce the association of Greg W. Hunter as associate attorney in our Orange County office.