Anna A. Ghajar
Partner, Orange County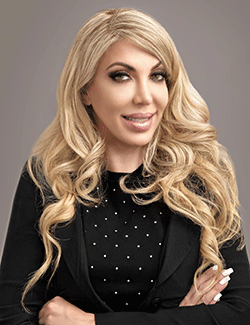 Certified by the State Bar of California Board of Legal Specialization Workers' Compensation Law
EDUCATION
Ms. Ghajar received her Bachelor of Arts degree in Political Science from the University of Maryland, Baltimore, followed by a Master of Arts degree also in Political Science from the University of Maryland, Baltimore as well. Ms. Ghajar received her Juris Doctor from the University of La Verne College of Law, Ontario, California where academically she earned Dean's List honors throughout law school.
BACKGROUND
Ms. Ghajar was admitted to the State Bar of California in 2010 and is an active member of both the American Bar Association and Orange County Bar Association. She is also Certified by the State Bar of California Board of Legal Specialization for Workers' Compensation Law. For more than a decade now, Anna has successfully litigated all manner of workers' compensation defense cases including Labor Code Section §132a and Serious and Willful claims and has done so for many Fortune 500 employers in a variety of industries including retail, staffing, manufacturing, logistics, food service, and hospital care. Anna is well-known for her strong customer service and client communication skills and therefore consistently exceeds expectations with all involved stakeholders including self-insured employers, insurance and reinsurance carriers, and brokers and risk management expert groups. Anna is skilled in early settlement closures at deposition, WCAB Take Nothings at Priority Conference and Trial, and knows how to win Petitions for Reconsideration and Removal.
Anna is very active in physical fitness outside of the law and is an avid cyclist and hot yoga practitioner.
Send Secure Message/Referral to Anna (please complete all fields)