James E. Bruscino
Partner, Sacramento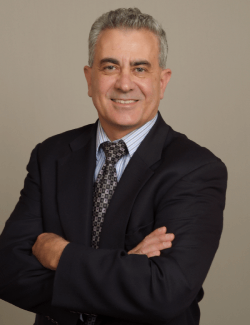 Certified by the State Bar of California Board of Legal Specialization Workers' Compensation Law
EDUCATION
James E. Bruscino attended College of Marin in Kentfield, California, and subsequently received his Juris Doctor in 1991 from the McGeorge School of Law, University of the Pacific, Sacramento, California. He was admitted to the State Bar of California in 1991.
BACKGROUND
Mr. Bruscino has held associate attorney positions from 1991 through 2009 in the Sacramento area. He was in private practice as owner of the Law Office of James E. Bruscino from 2010 until 2014. In 2014 he accepted the position of associate attorney with Dietz, Gilmor & Chazen in Sacramento. In 2017 he was promoted to managing attorney in our Sacramento office. As managing attorney his areas of practice include workers' compensation, Labor Code Section §132a, and serious and willful injury claims.
From 1976 to 1991, for fifteen years prior to entering the legal field, Mr. Bruscino was a police officer with the Fairfax Police Department, the Novato Police Department, and the Vallejo Police Department.
Send Secure Message/Referral to James (please complete all fields)