Christopher M. Schmidt
Attorney at Law, Ontario/Inland Empire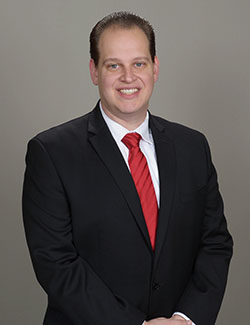 EDUCATION
Christopher Schmidt earned his Bachelor of Arts Degree in English from the University of San Diego in 2008. He obtained his Juris Doctor in 2012 from the University of La Verne College of Law.
BACKGROUND
Christopher Schmidt is a member of the State Bar of California since 2014.  He is also a member of the workers' compensation section of the California Lawyers Association.  Prior to joining Dietz, Gilmor & Chazen, he represented insured and self-insured employers in all aspects of workers' compensation defense and is experienced in Labor Code Section §132a claims.  He also represented families at HUD and DFEH hearings.
Christopher works collaboratively with his clients to obtain the best possible outcomes on their claims.  He looks to achieve early resolution and implement aggressive and cost  effective litigation strategies.
In his spare time Christopher likes to read, watch football and is an avid moviegoer.
Send Secure Message/Referral to Christopher (please complete all fields)