Scott A. Nicholas
Attorney at Law, Ontario/Inland Empire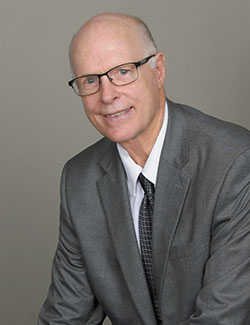 Certified by the State Bar of California Board of Legal Specialization Workers' Compensation Law
EDUCATION
After being honorably discharged from the U.S. Army in March 1974, Scott attended El Camino Junior College in Torrance, California and earned an Associate of Arts degree in general studies in 1976.  He then enrolled at California State University, Long Beach and obtained his Bachelor of Arts degree in political science in 1978.  While working for Xerox, Scott went to law school at night at Western State University's College of Law.  He was awarded his law degree in 1983.  In 1985, he became a member of the California State Bar and began practicing law.
BACKGROUND
Scott's area of practice has always been in Workers' Compensation defense, including Labor Code 132a and Serious and Willful claims.   He has gained wide experience with firms in southern California and is familiar with the different Appeals Boards.
For ten years, he was a partner with Gerber, Benthale, Nicholas, and McKibben, where he worked up until 2007.  He then joined Samuelsen, Gonzalez, Valenzuela, and Brown, as an associate attorney.  He became a Managing Attorney with that firm in 2010, when he opened the firm's Corona, California office, and held that position until recently joining Dietz, Gilmor & Chazen.
Scott has enjoyed his work and has cases published in both the California Compensation Cases and Lexis Advance.
Send Secure Message/Referral to Scott (please complete all fields)