Adam Gati
Attorney at Law, San Francisco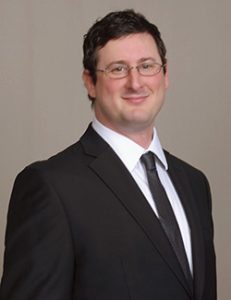 EDUCATION
Adam Gati earned his Juris Doctor from Trinity Law School in Santa Ana, California. Mr. Gati excelled academically graduating with honors and in the Top 5% of his Class in 2015. Serving as a tutor sponsored by the school, Mr. Gati tutored other law students in legal areas such as contracts, torts, and remedies while attending to his own studies.
BACKGROUND
Mr. Gati was admitted to the State Bar of California in 2015 shortly after law school and then began handling all manner construction related claims for both public and private works and worked years developing expertise in real estate and property compliance, codes, statutes, and litigation.
Mr. Gati joined the San Francisco office of Dietz, Gilmor & Chazen in 2022 and offers workers' compensation defense clients his diverse litigation background, expertise, and diligence for achieving client outcomes in evidence discovery and investigations, depositions, court hearings, and successful settlements either in advance or at trial.
When not passionately litigating workers' compensation cases for the defense, Adam enjoys following, studying, and investing in real estate markets.
Send Secure Message/Referral to Adam (please complete all fields)