Neil Byford
Attorney at Law, Long Beach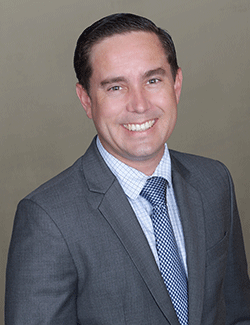 EDUCATION
Neil Byford received his Bachelor of Science degree in Political Science in 2008 from the University of California, Los Angeles. He earned his Juris Doctor from Temple University in 2011. He became a member of the State Bar of California in 2011.
BACKGROUND
Neil Byford is a member of the State Bar of California. He has been practicing as a workers' compensation lawyer in Long Beach for over eight years. His experience includes representation of some of the largest companies in the United States. His consultation with major companies has resulted in reduction of lien exposure by focusing on strategic litigation
Mr. Byford joined Dietz, Gilmor & Chazen, a Long Beach workers' comp law firm, in 2020. He represents employers, insurance carriers, third-party administrators, and self-insured employers in all aspects of Subrogation, Claims Settlement, AOE/COE, OACR, Labor Code Section 132a, Asbestos Litigation and California Workers' Compensation Defense.
Neil enjoys golfing, travel, and especially hiking and camping with his wife, daughter, and their dog, Blue.
Send Secure Message/Referral to Neil (please complete all fields)