Marjan Hemmati
Attorney at Law, Long Beach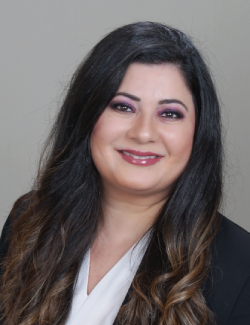 EDUCATION
Ms. Hemmati earned her Bachelor of Arts degree in Political Science from the University of California, Irvine in 2005.  She received her Juris Doctor from the Thomas Jefferson School of Law in San Diego, California in 2014.  In law school, Ms. Hemmati served as Vice President of the Middle Eastern Law Student Association and was also board member in the Student Bar Association, National Lawyers Guild, and Business Law Society.
BACKGROUND
Ms. Hemmati was admitted to the State Bar of California in 2015 and early in her career was successful as Assistant General Counsel for a large e-Health company working with hospitals and schools.  While in this role she soon took special interest in workers' compensation defense, and in 2017 began working exclusively in the California workers' compensation defense litigation arena.  Marjan is devoted to providing tenacious legal representation and customer service to a diverse clientele including public and private self-insured and self-administered employers, insurance carriers, and brokers and risk management expert groups.  She is known to have expert knowledge of AMA Guides 5th Edition and Permanent Disability Ratings along with a full suite of defense litigation and negotiation skills, all contributing to early claims settlement for her clients.
When not defending claims for clients, Marjan enjoys life traveling internationally, cycling in spin classes and listening to music, and caring for her beautiful "Morkie" named Bella, a mix breed between a Maltese and Yorkshire Terrier.
Send Secure Message/Referral to Marjan (please complete all fields)