William K. Dietz
Managing Partner, San Diego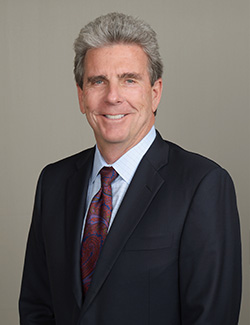 EDUCATION
William K. Dietz received his Bachelor of Arts degree from San Diego State University in 1973 and his Juris Doctor from University of San Diego in 1977. He was admitted to practice in California in 1977.
BACKGROUND
Mr. Dietz is a member of the State Bar of California, the United States District Court, Southern District of California, and the San Diego County Bar Association. He has also served as a Workers' Compensation Judge Pro Tem in San Diego.
Mr. Dietz began his legal career as corporate counsel with MCCO Real Estate in 1980. He began working in the workers' compensation field in 1984 with the firm of McCormick & Mitchell. He has held partnership positions with Dofflemyre & Dietz; Dietz, Gilmor & Associates; and Dietz, Gilmor & Chazen and has a distinguished reputation as an expert in the field of workers' compensation.
As an experienced litigator and successful trial lawyer, Mr. Dietz applies his problem-solving abilities and determination to fight for his clients to provide high quality legal services while maintaining a reputation for integrity among his peers. His areas of practice include workers' compensation litigation, subrogation, asbestos, serious and willful claims, and Labor Code Section §132a claims. Under the guidance of Mr. Dietz and his partners, the law firm of Dietz, Gilmor & Chazen has expanded its practice to offices throughout California to meet clients' needs.
Send Secure Referral/Message to William