Marni J. Kunselman
Attorney at Law, San Diego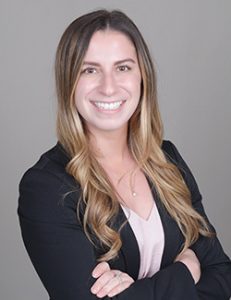 EDUCATION
Marni J. Kunselman received her Bachelor of Science degree in the field of Family Studies and Human Development from the University of Arizona in 2017 and graduated with a Minor in Business Management. A member of the National Society of Collegiate Scholars through college, she earned repeated tuition scholarship and academic excellence awards. Marni received her Juris Doctor from California Western School of Law in San Diego, California in 2019 and was likewise recognized in law school for Academic Achievement and as member of the Women's Law Caucus and the Law Fraternity of Phi Alpha Delta.
BACKGROUND
Ms. Kunselman began working in business litigation, and labor and employment law while still in law school.  She was admitted as a member of the State Bar of California in 2020.   In developing her passion for a dedicated career in workers' compensation defense litigation, she gained invaluable experience working in both employment and insurance law defense.  She has also earned her LexisNexis Legal Research Certification.
Marni joined the San Diego office of Dietz, Gilmor & Chazen in 2022 bringing a unique collaborative and investigative approach for working closely with employer and insurer stakeholders to resolve cases early using aggressive truth based fact finding.  Her passion and strategic approach creates litigation cost savings for public and private entities alike and in particular with school districts and large retail employer clients at DGC.
Outside of the law, Marni is an avid runner, enjoys traveling with family and friends, and cares for her two miniature pet poodles, Olaf and Frosty.
Send Secure Message/Referral to Marni (please complete all fields)