Mya Gibson
Partner, San Diego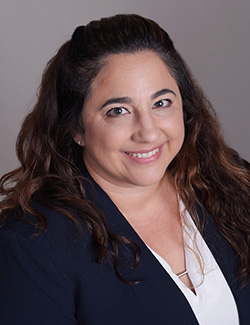 Certified by the State Bar of California Board of Legal Specialization Workers' Compensation Law
EDUCATION
Mya Gibson received her Bachelor of Arts degree in History from Willamette University in Salem, Oregon in the year 2000, and studied a year overseas at Universitaire de Charles DeGaulle in France. She received her Juris Doctor from the University of San Diego in 2003 as Member and Comment Editor of University of San Diego's International Law Journal and President of the Women's Law Caucus. Mya also holds a Master of Laws (LLM) in Taxation from the University of San Diego in 2005, from which she was recipient of the Paul J. Dostart Fellowship.
BACKGROUND
Mya Gibson was admitted to the State Bar of California in 2003 and is Certified by the State Bar of California Board of Legal Specialization in Workers' Compensation Law. Dedicated exclusively to workers' compensation defense throughout her career, Mya provides expert training, management, and mentoring skills to DGC Attorneys. Tenaciously defending clients, Mya provides successful outcomes in all aspects of workers' compensation defense including Labor Code Section §132a and Serious and Willful claims, life pension, COLA valuations, death claims, and environmental exposure, such as mold and cancer claims. She is known to consistently exceed legal representation expectations of nuanced clientele to include public and private self-insured and self-administered employers, insurance and reinsurance carriers, and brokers and risk management expert groups.
Mya is active as well outside of law as a fervent supporter of animal wildlife through the San Diego Zoo and a Member Donor to the San Diego Blood Bank. She also enjoys gourmet cooking and is an avid Las Vegas Raiders fan.
Send Secure Message/Referral to Mya (please complete all fields)