Peter M. Golden
 Attorney at Law, San Diego and Statewide Subrogation Manager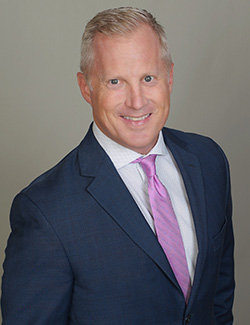 Certified by the State Bar of California Board of Legal Specialization Workers' Compensation Law
EDUCATION
Peter Golden received Bachelor of Arts degrees in both Speech Communication and History from the University of Washington in Seattle, Washington in 1994. He received his Juris Doctor from Seattle University School of Law in Seattle, Washington in 1998.
BACKGROUND
After initially being admitted to the Washington State Bar Association in 1999, Peter Golden next earned admission as member of the State Bar of California in 2002, and further became Certified by the State Bar of California Board of Legal Specialization for Workers' Compensation Law. He began his California workers' compensation defense litigation career in Northern California in 2002 and then moved to San Diego in Southern California in 2017. Peter has defended claims in nearly all WCAB Venues in California over his past couple of decades practicing workers' compensation defense litigation. Peter's skill and longevity in workers' compensation defense litigation offers his client's experience in the most complex of workers' compensation cases including Serious and Willful Misconduct and Labor Code Section §132a claims.
Peter is DGC's Statewide Subrogation Manager. He has litigation experience as lead trial attorney in trials to verdict in Superior Court with experience in general liability and employment law matters. Peter is relied upon by public and private self-insured and self-administered employers, insurance and reinsurance carriers, and brokers and risk management entities to pursue financial recovery through subrogation actions.
Peter enjoys all that nature has to offer from the ocean to the mountains with experience in alpine mountaineering, rock climbing, skiing, winter camping (building and sleeping in igloos), and more recently stand up paddleboarding, surfing, and sailing. He loves sports and grew up participating in a number of competitive sports including soccer, springboard diving, swimming, and tennis.
Send Secure Message/Referral to Peter (please complete all fields)