Richard Villasenor
Attorney at Law, Greater Los Angeles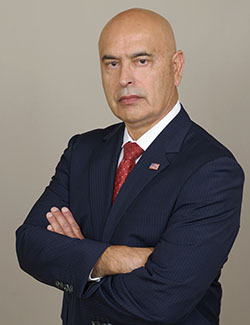 EDUCATION
Richard Villasenor received his Bachelor of Arts degree with honors from Occidental College in 1979 and received his Juris Doctor in 1984 from UCLA School of Law.  He was a visiting student at the University of Sussex, England, while at Occidental College and was a visiting student at UC Berkeley, Boalt Hall, during law school.  He was admitted to the California State Bar in 1989.
BACKGROUND
Mr. Villasenor is a member of the State Bar of California and the United States District Court, Central District of California.  He has practiced law in California for over 25 years.  He has held of counsel and managing attorney positions in the Los Angeles area specializing in both workers' compensation defense and employment litigation.  He has extensive experience in Labor Code §132a claims, serious and willful claims, subrogation, structured settlements, and in workers' compensation claims in which FEHA or ADA lawsuits are concurrently filed.  He also handles Cal/OSHA and NLRB matters.
Founded in 2012, Mr. Villasenor was the firm owner of the Law Offices of Richard Villasenor, PC, before joining Dietz, Gilmor & Chazen in 2019.  With his broad background serving as exclusive counsel to several employers in California, Richard understands the impact claims have on employers, third-party administrators, and insurance carriers, and knows the accompanying needs of each for communication, cost control, and aggressive settlements and resolutions.
Richard is an experienced skydiver with hundreds of jumps to his credit and is black belt certified in multiple martial arts disciplines.
Send Secure Referral/Message to Richard