Anne C. Bobchick
Attorney at Law, Greater Los Angeles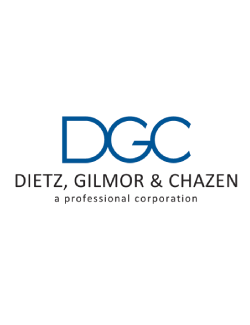 EDUCATION
Anne C. Bobchick received her Bachelor of Arts degree in History from Johns Hopkins University in Baltimore, Maryland in 1986. She was a recipient of the Lutheran Brotherhood Scholarship, was a National Merit Finalist, and made the Dean's List. She received her Juris Doctor from Cornell Law School in Ithaca, New York in 1996 as a recipient of the American Jurisprudence Award in Constitutional Law, a member of the Moot Court Board, and worked as a Research Assistant specializing in First Amendment Law.
BACKGROUND
After Johns Hopkins and before attending Cornell Law, Ms. Bobchick worked for five years as a writer and then producer for Fox Television WNYW in New York, New York. During her years working in global television news she was twice an Emmy Finalist, and an Emmy Winner in 1992 before her pivot to a career in law. Ms. Bobchick was admitted to the State Bar of California in 1996, and then worked in the District Attorney's Office in San Bernardino, California advancing justice for victims of domestic violence before ultimately deciding on a career in workers' compensation and then specializing in California workers' compensation defense.
With experience defending workers' compensation claims in California for over two decades, Ms. Bobchick's clients depend on her tenacity to provide successful, timely outcomes in all manner of workers' compensation claims defense, inclusive of Serious and Willful and Labor Code Section §132a claims. She excels in providing client service and communication for all stakeholders involved in claims defense including self-insured and self-administered employers, insurance and reinsurance carriers, risk managers and insurance brokers. For much of her career she specialized in bringing large loss cases to an equitable closure.
Joining the Greater Los Angeles office of Dietz, Gilmor & Chazen in 2023, Ms. Bobchick also brings value to the firm as an experienced legal educator and mentor having served as a managing attorney earlier in her career. She welcomes opportunities to discuss and dissect complex California workers' compensation issues with claims managers and examiners and present CEU legal training to claims examiner teams.
Send Secure Message/Referral to Anne (please complete all fields)
ANNE'S NEWS
The firm is pleased to announce the association of Anne C. Bobchick as associate attorney in our Los Angeles office.