Shantey C. Mirzakhanyan
Attorney at Law, Greater Los Angeles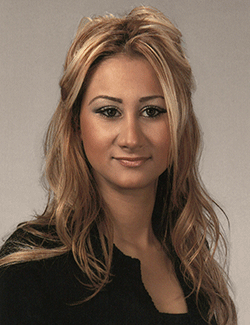 EDUCATION
Shantey C. Mirzakhanyan received her Bachelor of Arts degree in Political Science from the University of California, Riverside. In 2012 she received her Juris Doctor from Southwestern Law School in Los Angeles in the two-year accelerated SCALE program.
BACKGROUND
Ms. Mirzakhanyan is a member of the State Bar of California and the Beverly Hills Bar Association. She joined the Encino/Greater Los Angeles office of Dietz, Gilmor & Chazen in 2017 as an associate attorney.
Ms. Mirzakhanyan's legal career has focused on workers' compensation defense, employment, and corporate law. Since beginning her legal career in 2013, she has gained experience in all aspects of workers' compensation defense.
Shantey is a volunteer with the Armenian Relief Society, is a Red Cross Disaster Aid volunteer, and is a member of the National Lawyers Guild, a human and civil rights organization. She is fluent in Armenian.
Send Secure Message/Referral to Shantey (please complete all fields)